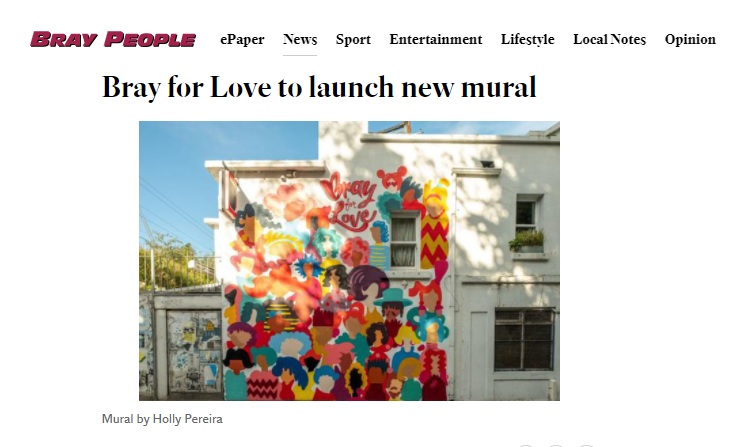 Bray for Love will host an official launch of their Harbour Bar mural, taking place online on Sunday, March 24 at 4 p.m.
The launch marks International day for the Elimination of Racial Discrimination.
They will formally launch the Bray for Love mural painted by Holly Pereira and have some discussions on racism and challenging racism.
Speakers include Emer O'Neill, Anne Waithiera Burke, Dr Lucy Michael, Aideen Roche, Tina Maphakela and Holly Pereira.
https://www.independent.ie/regionals/braypeople/news/bray-for-love-to-launch-new-mural-40204325.html