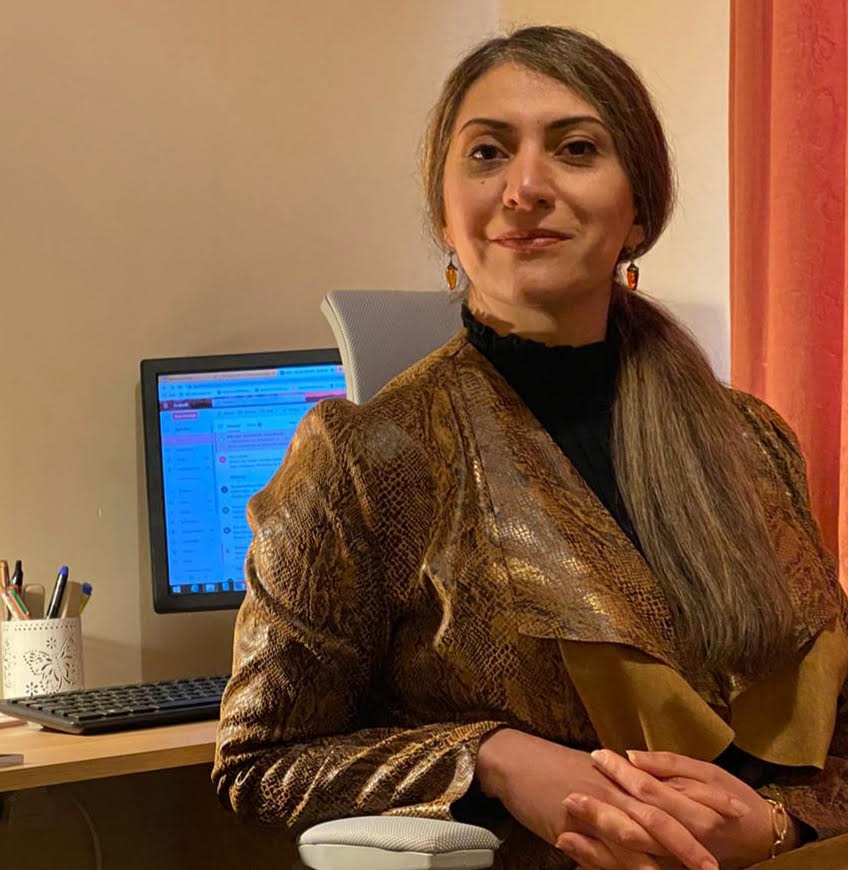 We are very excited to announce that Dr Niloufar Omidi, already engaged with us on the ICCL Know Your Rights project, will join us full-time from Monday 18 March.
Dr Omidi holds a PhD in International Human Rights Law from the Irish Centre for Human Rights, School of Law, National University of Ireland, Galway. Her doctoral thesis, "Peoples' Right to Peace: Enforcement through International Law Instruments", laid a legal-philosophical groundwork for the realisation of the right to peace as one of the essential prerequisites for a democratic and equitable international order. She also holds an LL.M. in International Law and has conducted research into international arbitration and completed international arbitration training courses with a focus on the Iran-US Claims Tribunal. Niloufar has taught modules such as "International Human Rights Law for Advocates & Activists", "Peace Studies", "Islam & Human Rights" and "International Environmental Law". She has also supervised postgraduate research in Public Advocacy and Activism at the Huston School of Film & Digital Media, NUI Galway.
Following her doctoral work, she expanded her research on a right to peace beyond 'the absence of war' to the right to live in an inclusive, just, and peaceful society (also known as the right to positive peace). She has conducted extensive socio-legal research on minority issues as a way to promote inclusive societies. She worked as a Community Development Worker at the Galway Traveller Movement (GTM) and authored three policy position papers on the right to education, the right to health, and the right to mental health to address the existing inequality and discrimination against this ethnic minority group in Ireland. She has also carried out analytical research on minorities' cultural rights in Iran. Niloufar has most recently been working on our project team, drafting a clear and accessible Know Your Rights guide for international protection applicants in Ireland to be published by the Irish Council for Civil Liberties and the Irish Refugee Council.
We are thrilled to have her expertise on board full-time, and look forward to introducing her to you through the year.
.