We are delighted to have Dr Marta Kempny working with us on a new project on race equality in higher education this month. Dr Kempny, an anthropologist from Poland and Northern Ireland, previously worked with us on the UN CERD Civil Society Report in 2019, and on refugee integration research, and we are excited to have her collaboration on this new project.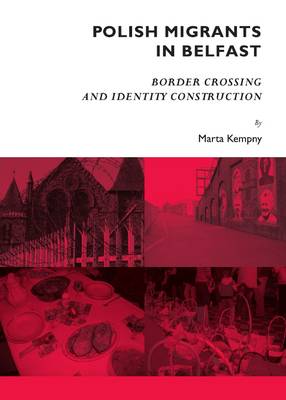 I first met Marta when Bryan Fanning and I were preparing the book Immigrants as Outsiders in the Two Irelands. We invited Marta, an expert on the experience of Polish migrants in Northern Ireland, to contribute her research to the book. Her insightful chapter, Polish spaces in a divided city, drew on ethnographic research to examine changing spatial knowledge, mobility and community resources amongst this migrant group over a decade in Belfast. Her 2010 book, Polish Migrants in Belfast: Border Crossing and Identity Construction, is well worth reading.
You can read a recent blog by Marta on the impact of Covid-19 on migrants in Northern Ireland – Contesting lockdown: Backlash to globalisation and right-wing movements
Her latest research, Migrant Lives, Presents and Futures, which aimed to raise awareness about migrant lives in Northern Ireland, particularly in the context of insecurities around Brexit and the pandemic, was recently featured on a podcast. Listen here.